Project Ex
Location based, PHP+JavaScript+SQL+RedHat, Unity3D

Role: Programmer, Tech Artist
Project Website: Project Ex

#1: Typewriter
platform: HTML + PHP + MySQL + D3.js + Typewriter Conversion Kit


- Shuffling word cloud generated from words retrieved from guests' stories displayed on a large screen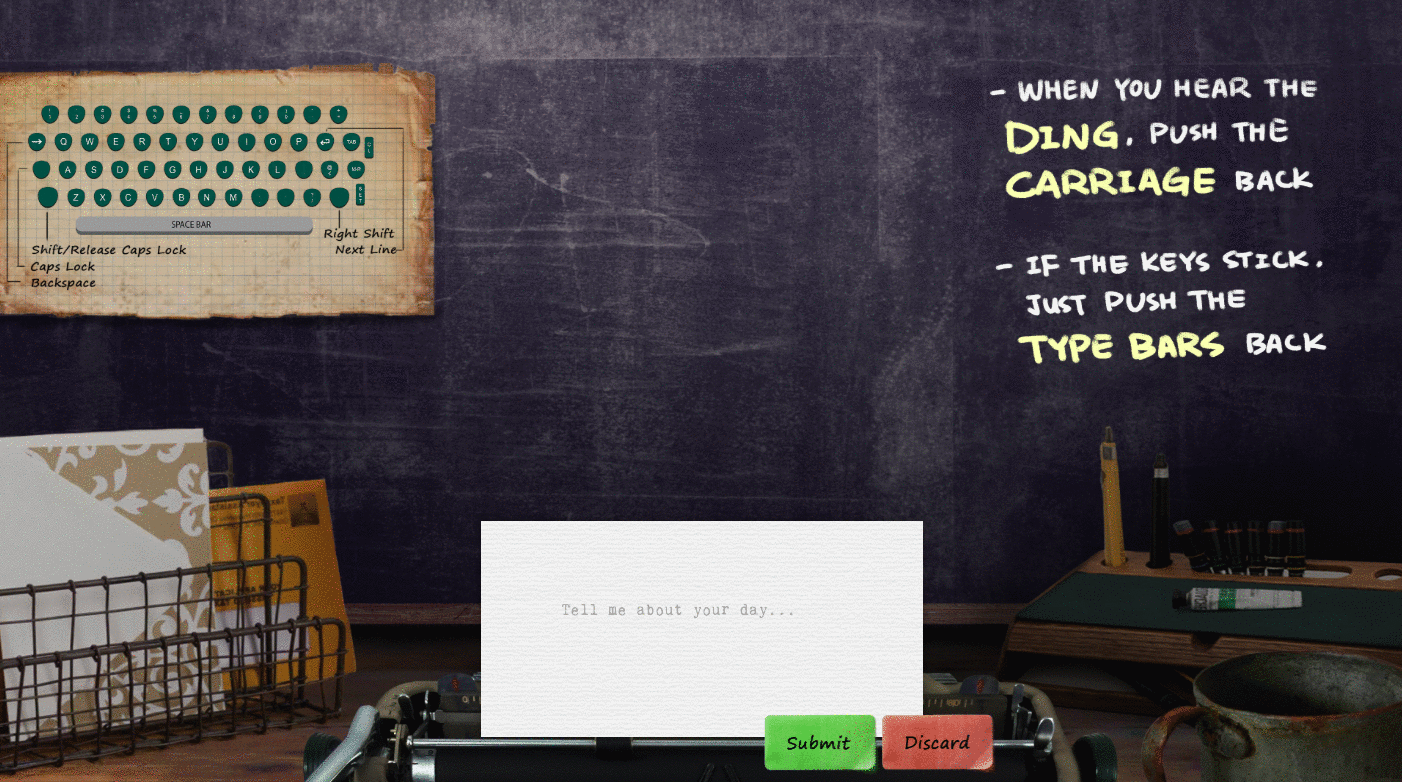 - Guests type stories from a traditional typewriter converted into a keyboard which then contribute to our word database

#2: Misty Window
platform: Unity3D



We are team Project Ex from the Entertainment Technology Center at Carnegie Mellon University. Project Ex serves as the design team for the Pittsburgh exhibition of the Museum of Broken Relationships (MoBR). First launched in Zagreb, MoBR is a traveling exhibition that shows human stories about relationship loss, through the objects these relationships leave behind. Ranging from the everyday to the extraordinary, these objects become shorthand for human storytelling.
Project Ex is responsible for the design of the exhibition space, in partnership with our client, CMU Professor Jane Bernstein. Bernstein's class interviews donors to collect objects and stories from the greater Pittsburgh community, particularly those in marginalized populations. Taking these stories into account, we design the guest experience to complement and highlight the Pittsburgh centered stories with the museum's permanent collection. In addition to designing the exhibition around the collected stories, we are designing an interactive element to the gallery space. We aim to engage and include the guest in interactive storytelling during their visit to the exhibition. The show, opening in December 2016, will run for one month at the Mine Factory in Pittsburgh.